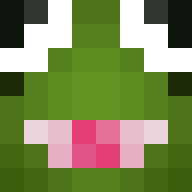 Member

thank you zero for abusing on the server multiple times and being a toxic staff member contributing to the mistrust of staff on different levels and being a prime example of what a staff member shouldn't be!

Thank you from the bottom of my heart, please get off this thread of someone who did their best with what they had and was left with many tasks.
who even are you, your shallow understanding of what i did is pretty embarassing, not only were you not staff whilst i was, most if not all staff who were are no longer serving, and the season(s?) we both played together were ones where i did not play competitively.
taon merely abused this server with dwaynes permission and its sad to see how much he twisted the staff team's impressions of him.
3

1