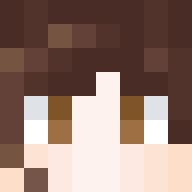 New member

Joined

Aug 12, 2019
Messages

2
Likes

0
Your IGN:
RedJohansson
Where is the bug happening? (Factions, Skyblock, Discord, etc.):
Skyblock
Brief description of the bug:
Three bugs:
When I just had bought mining time the server kicked me and I couldn't rejoin. This made me lose 17 minutes of mining time out of 30 minutes.
When I finally got onto the server I had 13 minutes left and breaking blocks was lagging. It wasn't my connection. It was working fine on the island and on other servers. This meant that I couldn't break blocks at a normal rate.
When I had finished the 13 minutes of mining I went to the shop to check the auction house. After being there for a bit all my items in my inventory reset.
I want the minutes I lost back and all of my lost items.
Describe how to do the bug:
Play on Skyblock on Skycade after the worst update ever.
Video/photo proof:
I have the full recording if that video isn't enough.
Sadly I didn't get any proof of the fact that I couldn't use my first 17 minutes, because sadly I trusted a community as big as Skycade not release broken updates that have no place in a production environment. But because of the size of the Skycade company/community, it should be no problem with pulling out some logs that proves that I couldn't join for the first 17 minutes.
Thankfully I did record the other two issues.
Thanks for reading and for solving my issues in a timely matter.
P.S, seems like you guys need some help with infrastructure and overall programming. Hit me up. #actualprofessionalprogrammer