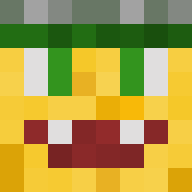 New member

Joined

May 27, 2020
Messages

7
My IGN is JonGamer16, and in the couple days that I've played, I noticed there are a lot of things mechanically wrong with the KitPvP server.

(1) Probably the largest bug is that missions don't reset sometimes. I can leave, rejoin in a few hours, and collect the rewards again for the same missions.

(2) Double souping. Sometimes, I can left and right click almost at the same time and gain double healing from a soup.

(3) Armor breaking. I know that it's intended, but Unbreaking X leather armor still breaks after about 90 hits, which means it could happen after only half of a player's soups are used up. The Unbreaking formula for armor in Minecraft keeps the armor damage chance above 60%.

All of these can be seen and recreated in-game. I'm unable to provide evidence because recording makes my game very laggy and unplayable. The mission bug would take a long time to recreate.

Additional information:
- The mission bug happened for the ones that I had completed, regardless of how many were done. I had an easy damage one, and I had medium and hard ability quests.
- The second and third bug apply to all kits that heal with soups and/or use leather armor.