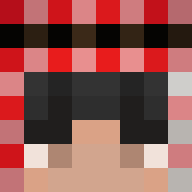 New member
Diamond

Joined

Dec 27, 2018
Messages

6
Likes

1
If you have been banned in game, on the discord or on the forums and are wanting to appeal here's how!
If you have a forums account you make a thread in the appeal a punishment subforum, if you don't yet have an account and aren't banned in game head to a hub and do /register to create your account.
If you ARE banned in game and DON'T have a forums account yet DO NOT BAN EVADE. You can take the format for your appeal below (which is the same format you should use in a thread) and message a mod with it on discord.
Don't message a mod unless you are incapable of getting a forums account.
My IGN: Tjockis__Leif
Platform: (Discord, server, forums). Server
Punished by: Sara7645
Reason: Minor bug abuse (/f fly) [Evasion: Ston3dMinion]
Date of punishment: 11/10/19 5:26
Why you should be unbanned/unmuted: I just got unbanned from my last ban. And i got banned for the same reason.
Screenshot of punishment:
POST YOUR BAN APPEAL
HERE
IF YOU DON'T HAVE A FORUMS ACCOUNT SEND YOUR APPEAL TO A STAFF MEMBER HERE:
https://discord.gg/ZptTKPu
PSA: Emailing Jack or any other staff member will not get you unbanned.
Report
1

1