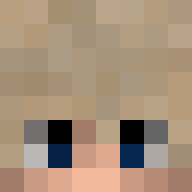 it's is my life
Iron

I'd like to hear what everyone thinks about the current Skycade staff team.
In my opinion, the current staff team is one of the best teams we've ever had. Sure, there are a few staff members I wish we still had, for example Luuk, Source, Elucidator, and Wolfy, but I couldn't name a single staff member on the current roster that I dislike. The current staff team also seems to be incredibly effective with clearing the servers of hackers and cheaters (more so than usual) and I'm overall very impressed with the effectiveness and dedication of each and every member of the staff team. Especially you
@Bcof
, congrats on your promotion and keep up the great work
So what's your opinion on the current team? Please don't be too hard if it is a negative comment as each staff member works incredibly hard no matter your perception on them. I'm also inviting any staff member who's interested to share their insight on how they think the team is doing. Let's hear it in the comments below!
5